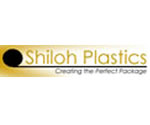 Plastic Packaging, by leading Melbourne plastic packaging manufacturer specialising in the manufacture of Blister Packs, Plastic Cylinders, Boxes & Trays, Plastic POS Displays and much more.
We specialise in blister packaging allowing you to showcase your products, securely, through our clear blister packaging products. We design our blister packaging around your requirements.
Our Melbourne plastic packaging supplies include plastic clamshells, hang sell containers, trays, cylinders, POS packaging and bubble wrap with superb lead times for all your packaging solutions.
Experience a quality service, from a family business, who have been manufacturing plastic packaging for companies in Melbourne, successfully, for many decades.