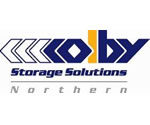 Our plastic tubs, bins and trays are manufactured in Sydney, NSW, Australia. All our plastic tubs, plastic bins and plastic trays have colour and size options.
We also specialise in custom plastic tub, custom plastic tray and custom plastic bin sizes that can be manufactured to suit your specific requirements.
For a total solution on your plastic storage requirements, speak with one of our expert storage solution providers and get your project done right.