Hardwood Pallets Perth Western Australia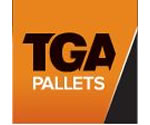 Pine and hardwood pallet manufacturer Perth with first class service and a "we're never late" mantra have, for over a decade, been manufacturing wooden pallets in Perth.
Timber for our pallets come direct from our own sawmill allowing us to pass on the savings direct to our pallet customers. We are able to provide pallet solutions drawing from our experience of manufacturing tens of thousands of pallets.
Shipping pallets are provided with all the correct shipping pallet accreditations allowing your shipping pallet to sail through customs with ease.
Used pallets Perth, supplier of used timber pallets in Perth from the pallet collection and recycling experts including used pine pallets and used hardwood pallets Perth.
We are also a Perth manufacturer of timber pallets allowing us to give the most affordable pallet option to you to suit your immediate requirements.
Second hand plastic pallets are also available direct from our pallet recycling facility in a range of sizes and shapes. Call the best in the west when it comes to all types of pallets.