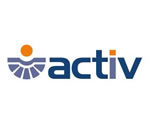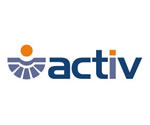 ACTIV BUSINESS SERVICES
Activ Business Services is a WA based Disability Enterprise that provides quality products and services to our commercial customers.  We also provide meaningful employment for people living with disability.
We are the largest Australian Disability Enterprise (ADE) in Western Australia with sites located across the Perth metropolitan region, Bunbury, Busselton, Albany, Geraldton and Kalgoorlie.
Activ Business Services is a contemporary Australian Disability Enterprise (ADE) that supports over 1,050 employees with a disability by providing meaningful employment opportunities across metropolitan and regional Western Australia.
Our employees are given the opportunity to develop their skills and abilities in a modern working environment which enables them to achieve high levels of skill development and independence. Through ongoing support from our professional and dedicated staff, employees are enabled to work towards achieving their personal and individual goals.
Like any other successful business, we provide high quality products and services to our customers with the added benefit of aligning their businesses with one of WA's longest established community benefit organisations.
We have continued to demonstrate our competitiveness in the WA market by providing over 200 customers with quality products and services including:
Property Care, Gardening Services and Indoor Plant Rental;
Manufacturing of quality, export grade timber pallets, crates, bed bases and craypots;
Industrial Services, which include, but are not limited to, packaging/ collating, light assembly, E-Waste recycling and textile services.
Send Message to listing owner