Future Warehouse 2016
Positioning your warehouse as a strategic supply chain hub, transforming it into a revenue centre by creating the highest level synergies between people, processes and technologies
2nd – 3rd June 2016
Venue to be confirmed, Melbourne, Australia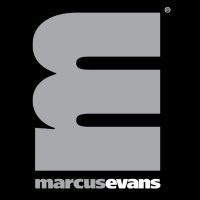 Why You Should Attend?
Future Warehouse 2016
With exponential increase in operational cost, labour cost and customer demands, warehouses managers are under tremendous pressure to do more with less; and with the evolving business models such as e-commerce, meeting customer demands and achieving satisfaction is becoming more challenging. Warehouses in Australia are expected to not only achieve great cost saving, but also add substantial value to the supply chain and overall business.
Future Warehouse 2016 event discusses pressing issues, developing trends and intelligent systems surrounding the warehouses and supply chain management. It aims to master the principles of warehousing required to optimise warehouses operations with the focus of efficiency and productivity for cost-containment. A mini-workshop and site tour of an advance warehouse will be conducted to allow companies to benchmark their operations and strive towards a warehouse of the future.
Featuring a Site Visit
In this day and age, automation has helped warehouses be more efficient than ever. Visiting one of the most advance warehouse in Melbourne to assess the challenges that was overcome to achieve increase productivity and efficiency.
Meet your workshop Facilitator:
Andrew Downard
Director
Supply Chain Group, Australia
Andrew works with clients from industries such as automotive, logistics, health and agricultural production businesses to find improvement opportunities in their supply chain operations. Over the years, Andrew has served in numerous management roles in supply chain such as the Purchasing Manager at Nissan Australia where he was responsible for USD 0.5 billion in spend. Assisting the Australian government in making improvements for businesses in regional Victoria, he saved USD 0.8 billion for their supply chain operations. He also managed the supply chain for factories and distribution centres facilities across Malaysia, Thailand and China for an Asia Pacific division of Honeywell. Andrew possesses extensive experience in sourcing, supplier assessment and improvement in Asia where he has conducted business development activities in Saudi Arabia, Persian Gulf, India, Korea, China and South East Asia.
Andrew has penned several articles and research papers on topics such as Delivering Better Service, Lower Costs and Increasing innovation Through 'Vested Outsourcing' and Measuring and Predicting Supply Chain Relationship Success which have been published in several books, magazines and conferences.
Delegates who attend can get 20 CPD points from CILTA.
Key Topics
Transforming your warehouse to an integral part of supply chain
Enhancing business performance management to improve supply chain process
Streamlining your distribution centre operations to boost productivity
Optimising warehouse space utilisation through practical application of lean principles
Improving competitive advantage of warehouses through integration with supply chain
Why Choose marcus evans Conferences?
marcus evans specialises in the research and development of strategic events for senior business executives. From our international network of 63 offices, marcus evans produces over 1000 event days a year on strategic issues in corporate finance, telecommunications, technology, health, transportation, capital markets, human resources and business improvement.
Above all, marcus evans provides clients with business information and knowledge which enables them to sustain a valuable competitive advantage and makes a positive contribution to their success.