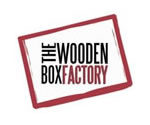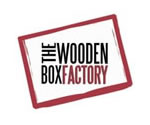 We at The Wood Box Factory are committed to working to your timetable to deliver your timber packaging needs.
With our dedicated production teams we design and supply you - the most exquisite wine boxes and gift boxes that can be found in Australia - we ensure our products are delivered to you on time and in good order.
We have export accreditation which complies with the new ISPM 15 standards.
Located in Melbourne we are able to supply nationally, cost effectively, no matter how small or large your order is..
Here are seven reasons why we at The Wood Box Factory will be able to work to your timetable and meet your requirements:
A team dedicated to those urgent orders.
Constantly monitoring workflow to ensure all work goes out on time. If a problem arises we will notify you as soon as possible to work out a solution.
Production team is fully systemized and quality controlled.
Everything is made completely in house so we don't rely on outside sources.
Efficient and reliable machinery cuts down time, costs and energy, which means we pass on the savings to our clients.
We carry enough stock on hand to ensure your needs can be fulfilled on time.
Over 10 years experience in providing the timber packaging industry with innovative and creative solutions.
Send Message to listing owner