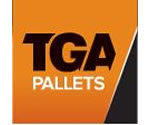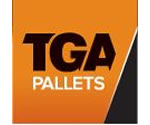 Established in 2004, TGA started up its pallet manufacturing operations with one very core value in mind - that our customer service would be our strong point. Still to this day, we pride ourselves in always doing all that we can to provide our clients with good old fashioned service which is not often displayed in today's business world.
Being wholly Western Australian owned and operated, we believe that we are better equipped to meet the needs of our WA based clients than other nationally based companies. This is also the key to our customer service which our clients come to know us for. Although many of our customers use our products for national and international movement, our WA heritage helps us ensure that our products are appropriate for the job they are purchased for, and relevant to the local conditions and requirements.
When you purchase a TGA Pallets product, we always do all that we can to ensure that you are purchasing the right item for the job. With our experience in supplying many different industries, we are constantly looking at how to make the best product for our customers and their needs. Although selling a pallet may seem simple enough, we much prefer to understand what it is our customers are trying to achieve with their pallet usage, and build the right product to suit the task and not just supply a pallet that is "close enough".
With our own sawmill onsite, TGA has access to a large range of resources for meeting each individual customer's specific needs. Not having to rely on other sawmills, TGA is able to process the timbers required for each order quickly, where other manufacturers may have to order in required timbers which may cause delay. This is quite beneficial when dealing with custom designs and product specific modifications.
Send Message to listing owner