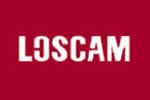 LOSCAM LIMITED has a long track record, commencing in the pallet hire business as Loscam Ltd in 1947 and growing consistently to be a leading materials handling hire company.
We offer a range of equipment to help our customers' products move through their supply chain. Infrastructure is in place so
equipment can be transferred to the account of a customer further down the supply chain.
We Work with you as your logistics partner, to assist you with moving your products through the supply chain efficiently and effectively.
Our Customer Service Team is locally based, in each LOSCAM State Office, to offer you attentive, responsive assistance, information and advice whenever you require it.
Send Message to listing owner