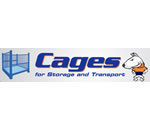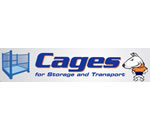 CST Cages
Based in Perth, Western Australia this family owned business is ideally suited to supply Steel Cages and Stillages to West Australian companies. By dealing directly with the owner you will be getting first hand information and any help that you may need.
Steel Transport and Storage Cages can be manufactured to your requirements. The range includes Steel Cages, Collapsible Cages, Transport Cages, Storage Cages, Stillage Cages, Mesh Cages and Boxes, Pallet Cages, Stackable Cages, Folding Cages and Steel Containers.
Australian cages are manufactured in Duragal scratch resistant steel and are not powder coated. Powder coating will incur an extra cost.
Of course the more common types are imported to keep costs down and supply our customers with a cheaper alternative.
Because we only sell Cages and Stillages it allows us to concentrate on these lines and offer the best advice and service to our clients.
Many years of being in the transport and storage business has given us plenty of hands on experience which we are now putting into the development of our products. This is demonstrated by our range of cages designed specifically transporting of goods by truck.
Specially designed lockable cages with lockable doors are ideal for trucking companies as they can be used as a base for stacking long and difficult freight on top.
Of course if you have any ideas that would improve our products or require a special design we would like to hear about it and it can be manufactured for you.
Some cages are stackable so that you don't need pallet racking. All imported cages are collapsible so that they can be stacked away if not being used to save space.
Send Message to listing owner