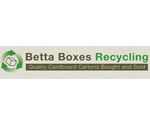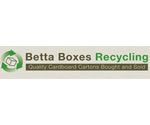 Betta Boxes Recycling is an environmentally aware company specialising in buying and selling quality new or used cardboard cartons, wholesale packing boxes and removal boxes. We are also a trusted supplier for all your relocation needs including packing tape, butchers paper, bubble wrap and boxes for any shaped item.
For nearly twenty years Betta Boxes has been collecting, storing, filling orders and delivering recycled packaging throughout metropolitan Perth serving a market whose growth is driven by increased environmental awareness, cost consciousness and a vibrant Western Australian economy.
Re-using packaging materials not only aids the environment, it's also exceptionally cost-effective. So it's little wonder that more and more businesses are opting to use second hand cardboard cartons, wholesale packing boxes and other recycled packaging to despatch their goods.
We are proud of our environmental and economic contribution to Western Australia and look forward to continuing to contribute in a positive way.
Send Message to listing owner