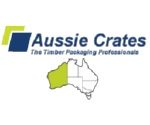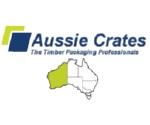 Aussie Crates are a family-owned Western Australian manufacturer of timber crates, cases, boxes and pallets, with strong connections to the manufacturing, mining and export industries. A trusted name for over two decades, Aussie Crates' mission is to provide fast, efficient packaging solutions, high-quality products, and exceptional customer service.
With a team of around 35 skilled employees, we provide a total timber packaging solution for all transport and packaging requirements. We customise our designs using the latest CAD technology to meet your exact needs. We then build and package your product with superior lead-times.
We take time to gain a thorough understanding and insight into your project, ensuring that the solution we offer is the most innovative, reliable, and cost-effective, regardless of size, quantity, weight, or destination. This is why we are known as The Timber Packaging Professionals.
COMPLIANCE CERTIFICATION
BSI - Compliance Certification Australia
JAS-ANZ Australia
Aussie Crates is certified under the Australian Wood Packaging Certification Scheme (AWPCS) for the supply of AS1604 standard wood packaging and ISPM-15 compliant timber. BSI holds accreditation for the ISPM-15 standard with JAS-ANZ. ISPM-15 is the international standard for regulating wood packaging in international trade. We are also experienced in using H3 and H4 treated timber, as required by the Gorgon Project on Barrow Island. An internationally recognised certification mark is applied to treated wood to authenticate that timber treatment has occurred and to provide traceability to the country of origin.
Aussie Crates is fully equipped to be the preferred supplier for any import/export standards, meeting AQIS specifications and IATA regulations. We ask that all special requirements for your timber packaging solution be discussed with our friendly team at the time of ordering to ensure that your finished product meets worldwide import and export regulations.
ENVIRONMENTAL RESPONSIBILITY
Over 95% of our timber is sourced from well-managed, sustainable plantations in Australia where every tree harvested is replaced. These plantations have been certified by independent third parties as being sustainably well-managed when assessed against internationally recognised standards of the Australian Forestry Certification Scheme (AFCS) and the provisional standards of the Forest Stewardship Council (FSC).
Aussie Crates has a commitment to best practices in managing the impact we have on the environment, which means that we recycle our surplus timber into bags of firewood and sawdust, or provide offcuts to community projects.
HEALTH & SAFETY
We have a strong focus on all occupational health and safety standards. All Aussie Crates employees are encouraged to access training opportunities and provide their input into our continuous improvement strategies.
Send Message to listing owner