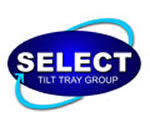 Select Tilt Tray Group
Select Tilt Tray Group Pty Ltd ( STTG ) initially started operations in 1994 as "Select Towing Service". Since adding a second truck to our fleet in 1997, our growth has been almost unstoppable. We have since adopted an owner driver policy, therefore the driver turning up to do your job owns the truck. The theory is that as the owner of his own business, the driver will do your job properly and safely. In practice, this has proven to be so. We still run one of our own trucks though with company drivers for those urgent jobs. Some of the drivers at Select have been known to me for 20 to 30 years and many who I did not know before starting with us have become more like friends than drivers. Between all the drivers we have more than 250 years of experience in towing!
As our business grew we were gaining people from all industries including welders, mechanics, panel shop owners, salesmen, engineers, car carrying, garbage collecting, concrete trucks and even pathology and the police force.
We are a "service first" company and will do anything we can to make the job as easy and hassle free for you, our customers. Most of our business is achieved through "word of mouth" which in my view is the best form of advertising. We currently service hundreds of regular customers and cover approximately 150 transport movements per day.
All of our trucks are late model (for reliability, comfort and appearance) and are fully insured with "on hook" insurance and public liability insurance, complying with Tow Truck Authority requirements. They are all able to be operated by remote control, allowing the driver to keep a better eye on loading and unloading procedures. The drivers are all well trained in every aspect, from loading to different ways of securing cars and machinery, to height and weight awareness, right down to OH&S responsibilities, customer relations and road rules. Most of the drivers have MSIC cards for waterfront work, Yellow cards for transporting access equipment, forklift licences and "Bluecards" to show OH&S training. We pride ourselves in a clean and tidy fleet of trucks and drivers.
Our allocator at Select is Rick Bakewell who is back as main allocator after a short stint in the trucks. Rick has been involved in towing for the past 33 years and has owned his own towing company in the past. Rick was a top boat racer for many years till injury and a near death accident forced him out of the sport he loved so much.
I am Chris O'Riordan and had worked with Rick at Kareena Towing for many years before starting Select. I have been involved in towing and transport for all of my working life, starting out in 1974 doing NRMA towing at night as a second job to supplement my low pay at my day job which was in the bank. I was only on $35 take home per week. I soon left the bank to join "Capo" at Caringbah Towing and began doing heavy towing in an old V8 Cummins Acco which took me around much of NSW and occasionally interstate. I was only 18 at this time, so I learnt a lot about trucks and towing quickly. I then got a job at Johnston's Transport at Alexandria (later to move to Marrickville) and worked with Frank and the boys for the next 8 years where I got a semi licence and learnt a lot more about transport, carting anything from paper to steel and doing a lot of wharf work and machinery relocation. I still drove towies on weekends doing accident work. After that I worked with Garry Phillips for 5 years at Kareena Rd Smash Repairs doing smash work, then started with Rick at Kareena Towing in 1988 doing mainly NRMA salvage work and long distance towing. Then came 1994 when Rick decided to sell his trucks to the drivers.
Michelle is our administration manager and will often answer your calls, along with my son Brendan O'Riordan who is an assistant allocator working with Rick to make sure times are kept and to assist in customer communications. Together we will assist you with whatever you need to be transported and we look forward to being of service to you.
Our office and storage premises is at Unit 19/10-18 Yalgar Rd Kirrawee NSW 2232. Postal address is PO Box 170 Sutherland NSW 1499.
Transporting Services
Our Trucks:
1 x Scania 420hp 8 wheeler tilt tray capable of carrying 14.5 tons
1 x Nissan 300hp low loader for tall masted forklifts capable of carrying 12.1 tons
1 x Mercedes 400hp low loader for tall masted forklifts capable of carrying 10 tons
1 x Freightliner 430hp low loader for tall masted forklifts capable of carrying 16 tons
1 x PK250 Nissan tilt tray with lift up lazy axle capable of carrying 11.6 tons
1 x Mercedes 280hp tilt tray with lazy axle capable of carrying 12 tons
1 x GH Hino 260hp tilt tray with lazy axle capable of carrying 12 tons
1 x FG Hino tilt tray capable of carrying 5.7 tons
1 x 260hp Hino Ranger 6 tilt tray with lazy axle on airbag capable of carrying 8 tons
1 x FD Hino Ranger 250hp tilt tray with lazy axle capable of carrying 7 tons
2 x FD 205hp Hino tilt trays capable of carrying 4.2 tons
1 x FD 250hp Hino tilt trays capable of carrying 4.2 tons
3 x Hino FD 260hp Ranger 6 tilt trays on airbag suspension capable of carrying 4.2 tons
1 x MAN 225hp tilt tray on airbag suspension capable of carrying 4 tons
1 x Isuzu 255hp tilt tray capable of carrying 4.2 tons
Send Message to listing owner