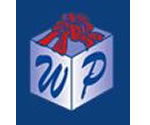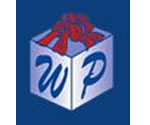 Ward Packaging
Ward Packaging was first established in 1982 and has earned an enviable reputation by providing a consistently high standard of customer service for over 30 years. Service excellence has been integral in the success of Ward Packaging from its humble beginnings with just one man on the road, to today with over 20 staff at our Malaga (Western Australia) offices and warehouse.
When dealing with Ward Packaging you can be assured that the customer always comes first. Our success stems from the ability to listen to the needs of customers and then meeting those needs in the most efficient and cost-effective way possible.
Our customer service team, both in the office and on the road, is there to make the job of ordering products as easy as possible. This allows your team to focus on their area of expertise rather than on ordering and arranging delivery of products.
We have the flexibility to take orders via phone, fax or e-mail. We can also arrange a regular visit by one of our mobile reps who can become an extension of your own team and take on the job of keeping your stocks at optimum levels. Each rep is equipped with a mobile iPad and can send your order straight back to base where we pick, pack and order in any shortages immediately to ensure you receive your delivery in full and on time.
Ward Packaging focuses on meeting the demand from the catering, hospitality and retail industries and services the complete Perth metropolitan area as well as having many WA country clients. Versatility and convenience are our main aims and where possible many of our products are biodegradable or recyclable.
By choosing Ward Packaging as your preferred supplier you can be assured of always receiving the best quality, service and value for money.
Send Message to listing owner