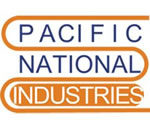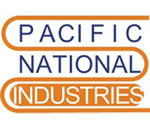 Pacific National Industries
For more than twenty-five years Pacific National Industries has established an envied reputation as a leading supplier of quality packaging and janitorial products throughout Australia.
As an innovated supplier and manufacturer we are continually searching for ways to improve all facets of our business.
Our 100 % commitment to our customer satisfaction has been the corner stone of our continued success. Coupled with high quality products, product guarantees, reliability and JIT logistical solutions PNI offer the complete solutions for all your packaging needs.
Our sourcing of quality product from professional and reputable suppliers globally has contributed significantly to our reputation. These overseas factories all carry the ISO 9002 quality assurance accreditation which is our customers insurance of quality product on every delivery. Flexibility in design, product range, printing and customer service makes Pacific National a clear leader in this field. In ensuring superior service to our customers we are continually adding new products to our portfolio. In addition Pacific National is in the process of being accredited with ISO 9002, further ensuring that our customers will receive the best quality, value, service and reliability.
With offices located in Brisbane, Sydney, Hong Kong and our purposely built warehouse facilities of over 3,500 sqm which will hold more than 1,500 pallets of stock will ensure our customers receive their orders complete the first time, minimizing out of stock and backorders.
Our professional and dedicated sales and service teams have had many years' experience in the packaging industry and with this knowledge we are able to offer customer service second to none. From one carton to 1,000 cartons, from standard design to specifically custom printed carry bags, garbage bags, bottlebags or wine cartons our sales team and in house design service can offer our customers the solutions that they need. With over 1,000 stock items we are confident that we can supply a solution to most packaging requirements.
Our company thanks all of our customers for their support of our fully Australian owned and Australian run company. We look forward to our continuing partnership.
Send Message to listing owner