Shipping Crates Brisbane Queensland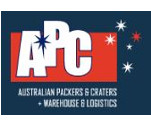 Timber crate manufacturer in Brisbane specialising in timber crates, open slatted or fully enclosed. All our timber crates are manufactured and customised to suit for the safe shipping of your products.
All our timber shipping crates are ISPM15 certified and are stamped with the necessary export accreditation's to easily pass through customs in Australia and overseas.
Since 1960 we have been making timber crates & plywood cases in Brisbane where we provide customer focused service, knowledgeable crating solutions, expert advice and above all, a cost effective product.