The easiest way to find your local warehouse supplies.
Just one phone call, and we do the rest - 0400 845 713
Step 1: Request A Quote
Call 0400 845 713 and you will speak with an industry expert who can help with all your warehouse supply and service requirements.
Step 2: The Handover
We will contact all relevant suppliers giving them the details of your requirements and arrange for them to contact you direct with a quote in hand.
Step 3: Supplier Contact
All relevant suppliers will contact you direct with pricing, lead times and all necessary information required. You deal direct with the supplier.
Step 4: Decision Time
You decide who to purchase from and you deal directly with that supplier. Our hope is we provided you with great service and you return to use us again.
Our Services
Big Ears has been helping people find their warehouse supplies since 2006. In this time we have helped over 210,000 visitors, and have a network of reliable and trustworthy companies to work with.
Sit back and relax
Let us do all the leg work when your looking for warehouse supplies or services.
Reliable Suppliers
We have developed relationships with many of Australia's leading warehouse supply companies.
Get multiple quotes
We can provide you with multiple quotes from different vendors matching your enquiry.
Free Service
Our service is totally free, allowing you to find the most suitable suppliers easily.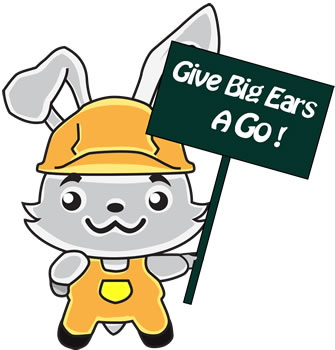 Who Would Have Thought It?
Big Ears Free Industry Quoting Service has been helping people who are searching for warehouse supplies for nearly 10 years, and provides the most reliable listing of quality warehouse supplies such as pallets, crates, shelving, cardboard boxes and more.